Season Opener for Edmonton Panthers
---
---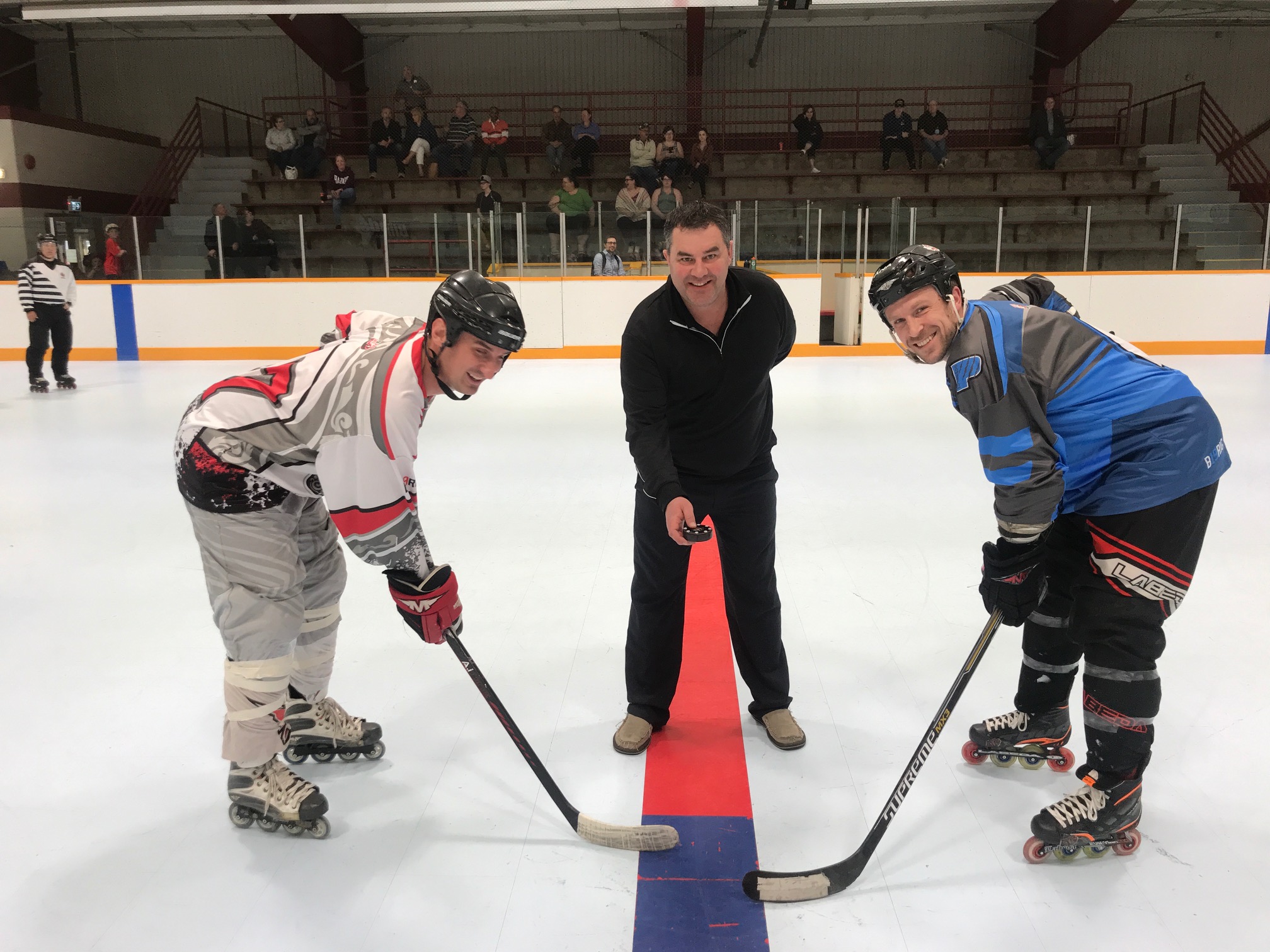 ---
Friday night in Red Deer was the start of the inaugural season of the ALBERTA SEMI-PRO ROLLER HOCKEY LEAGUE. The ceremonial puck drop took place between team captains Mitch Vevang (Calgary Outlaws) and Kyle Henderson (Edmonton Panthers) with Darcy Hoffus from Red Deer Roller Hockey dropping the puck. It was a hugely exciting game which went to a shoot out after both teams scored 6 goals each. Edmonton was the winner with the overtime goals scored by Matt Herder and Brady Robinson. Edmonton wins 7-6 in the first game of the season.
Come out to watch roller hockey at its best. Next game at TLC with Edmonton playing the Wheelin' Phantoms from Spruce Grove on Friday, May 18 starting at 6:30 PM.
Visit the website at www.albertaprorollerhockey.ca to find the season schedule and follow your team.